Svadby by Petra Wolfert
---
Neexistuje miesto ako Bitter House.
Nechceme prinášať klasiku. To, čo ponúkame, sú nové pohľady a nápady na vašu svadbu.
---
Aby sme uspokojili vaše prianie a predstavy, rozhodli sme spojiť naše sily so skúsenou a známou wedding & event guru Petrou Wolfert.
Bitter House vám v spojitosti s osobným prístupom Petry Wolfert a jej citu pre detail poskytne magický zážitok.
---
je slow wedding style. Pomôže vám zorganizovať vytúžený svadobný deň tak, ako chcete vy. Nie tak, ako by to malo byť, alebo ako všetci očakávajú, že to urobíte, nie ako káže tradícia.
---
Bez pózy a umelosti - párty na ktorú nezabudnete.
Chceme, aby ste si váš deň "D" vychutnali naplno, aby bol taký, ako ste si ho vysnívali. Naším cieľom je venovať sa detailom a neuponáhľať vzácne momenty.
Petra a jej tím vám bude pomáhať
---
počas celého procesu plánovania. Od návrhu konceptu hodiaceho sa vám, vašej osobnosti až po kvetinovú výzdobu a doplnky. Poradí s výberom najlepších dodávateľov. Postará sa o párovanie skvelých jedál a vynikajúcich vín. Spoľahnúť sa môžete aj na koordináciu v deň svadby tak, aby ste si ho mohli bezstarostne vychutnať.
Viacej sa o Petre a jej práci dozviete na www.petrawolfert.com.
Na svadbu máte k dispozícii
---
nadštandardne štedrý priestor.
---
Či už budete chcieť svadbu v zimnej záhrade s výhľadom do parku, alebo vám na trávniku postavíme stan.
Obrad v krásnej vstupnej hale pri krbe, pod zakvitnutými stromami alebo pri zurčiacej fontáne...
...možností je nekonečne veľa, pretože presne tak ako vy, je aj každá svadba jedinečná.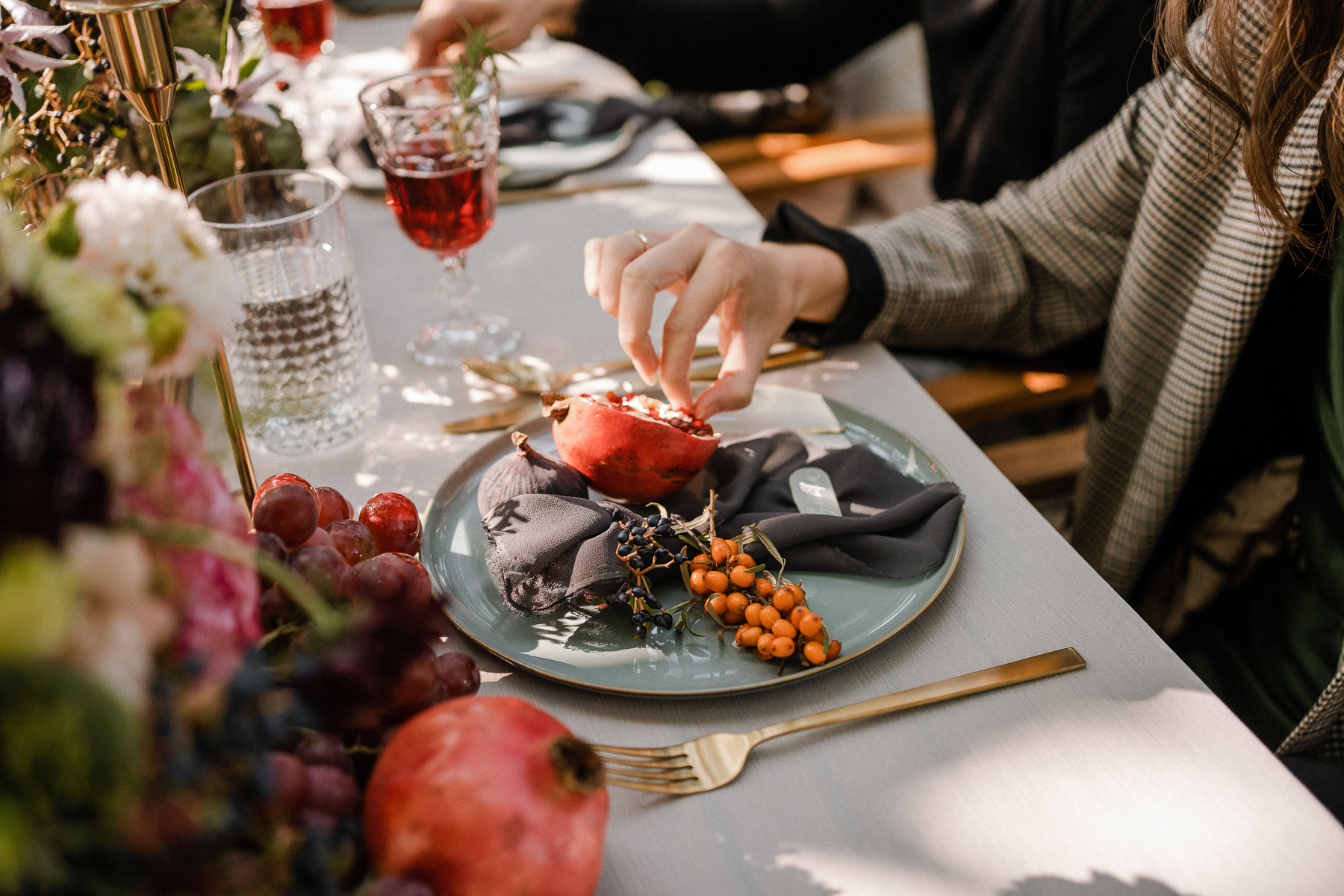 Catering
---
Chceme vám odovzdať to najlepšie, a preto je pre nás kľúčové pracovať s profesionálmi, na ktorých sa vieme za všetkých okolností spoľahnúť.
---
Čo uvidíte na tanieri, je pozornosť venovaná detailom, odlišné pohľady na bežné ingrediencie a zabehnuté postupy – Bitter House je jedinečným miestom aj pre skvelý gastronomický zážitok.
Spolu s Roxy Catering, ktorý je náš výhradný dodávateľ, vám Bitter House poskytuje menu v súlade s udržateľnou gastronómiou "zo záhrady na vidličku". Preto si dopestovávame vlastné zeleninové, bylinkové a ovocné produkty tak, aby vždy bola zaručená čo najväčšia čerstvosť a kvalita produktu. Zeleninová záhrada a ovocný sad sú kompletne organické a vysadené s ohľadom na ekosystémy.
---